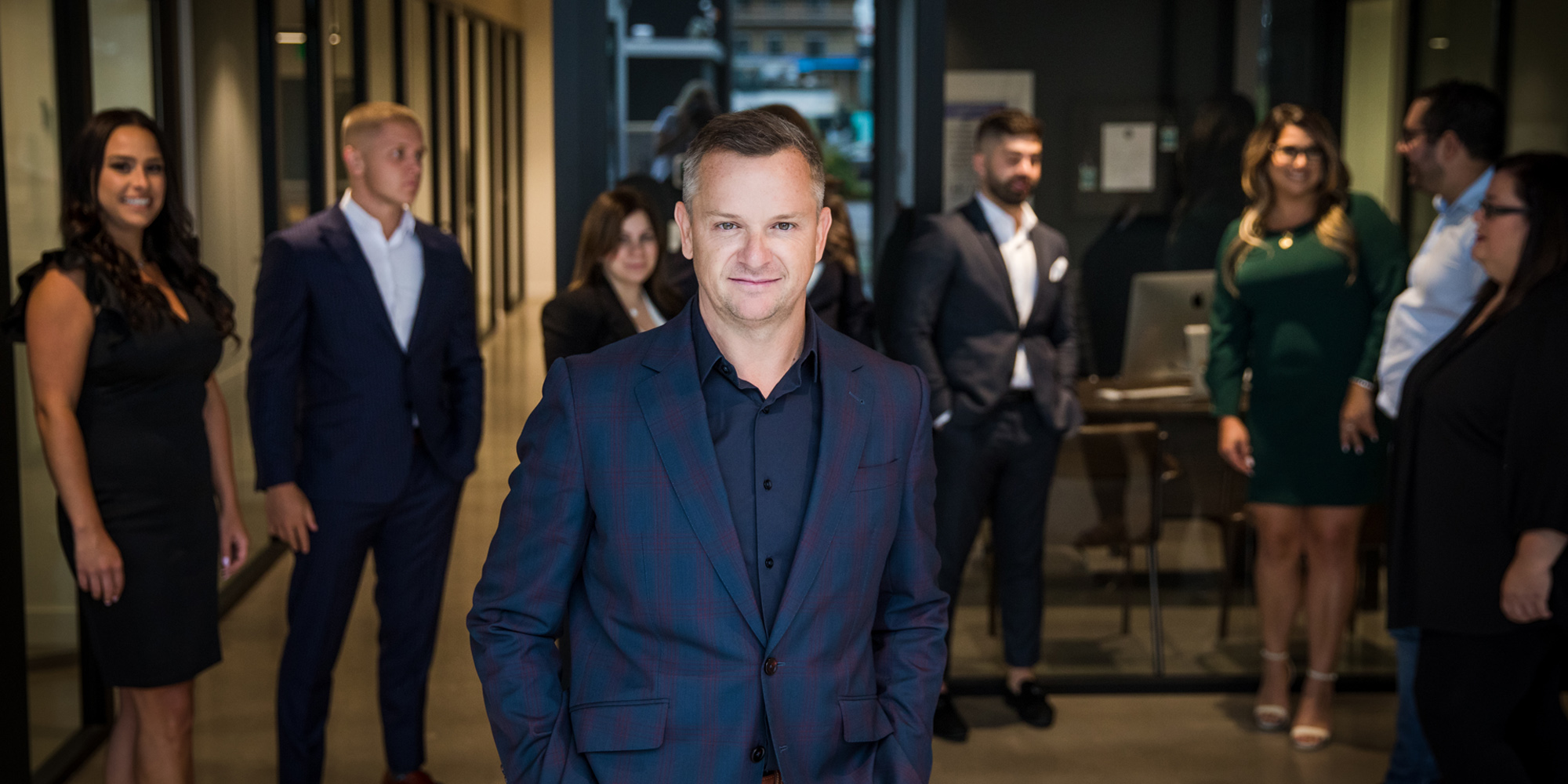 About
The Carl Fafard Team is an association of professional real estate brokers, supported by an outstanding customer service, working together to fulfill your real estate dreams.
With close to 2000 transactions since 2001, we offer advice in negotiation, value-added home staging and a marketing plan that offers you much more!
Get true peace of mind thanks to a complete monitoring of your file and the exclusive to a few brokers, RE/MAX's warranty Tranquilli-T.
---
CONTACT US
Carl Fafard

Real Estate Broker

Équipe Carl Fafard

Since 2001, Carl Fafard is one of the certified real estate broker well known in Brossard, Candiac, La Prairie, St-Constant, Sainte-Catherine, Delson and surrounding areas. Carl holds a certificate of completion from the McGill Executive Institute and has trained in real estate at Cegep André-Laurendeau.

Champion salesman, expert in advertising, and devoted to customer service, he has been able, over the years, to raise the degree of real estate professionalism to higher levels. A real estate broker since 2001 at RE/MAX Action and RE/MAX Platine since 2007, Carl is renowned for his highly efficient marketing plan and for his judicious utilization of new technological tools. His innovations and continuously improved promotions, coupled with honest and efficient service, has provided him with the possibility to serve a large, loyal and continually growing customer base who refer him, year after year, to relatives, colleagues, clients and friends.

When you retain Carl Fafard's services, you have the benefits of an experienced and organized team who's goal is to help you sell your property at the highest price possible and as quickly as possible without it costing you a penny more than you would pay elsewhere.

Dynamic and enthusiastic, Carl Fafard can successfully help you realize your real estate dreams.

Equipe Carl Fafard as ranked amongst the best in Québec since it was created by Carl amongst all the RE/MAX teams in Quebec as well as being the #1 team for RE/MAX Platine La Prairie in 2016, 2017, 2018 and 2020. Carl is also part of the prestigious Hall of Fame Club and Lifetime Achievement from Remax International.

Thanks to all our clients for their testimonies and numerous references.

Sabryna Barabé-Favreau

Residential Real Estate Broker

Louis-Olivier Provost

Residential Real Estate Broker
Carl Fafard

Sabryna Barabé-Favreau

Antoine De Bettin

Kim Nguyen

Louis-Olivier Provost
Latest Properties
---
Loading
Testimonials
---
Superb transaction with the Carl Fafard Team, thanks to Kim for her excellent service and approach! My house sold in one weekend! Hassle-free, glitch-free for an exceptional price!
A huge thank you to all this great team for the sale of our property, simply exemplary service, organized, respectful and honest professionals: A fiery team!
Very good very professional team. The photos of my condo were superb. The sale was made quickly and at a very good price. I would recommend your team.
The Carl Fafard team of Remax Platine Brossard Solar Dix-30 and more particularly Sabryna Barabé-Favreau accompanied us for the purchase of our new house. Sabryna's expertise and professionalism made it possible to sell my house in just 1 weekend visit! Want to buy or sell your property? Do you want flawless marketing? With confidence contact the Carl Fafard Platine Brossard team and ask for Sabryna!
I had an amazing experience with this company. Kim Anh Nguyen was efficient and fast at making the communications between myself and the seller. She will also take the time to listen to all your needs. Overall, my purchase went very smoothly
Professional service, quality advice, fast, attentive, know their field well! 100% recommended!!!
Reliable and punctual. In my case in particular, he was very knowledgeable about my building (a condo complex) which helped us hit the ground running with the sale. Very quick turnaround time with all of the services he offered. I don't hesitate to recommend Carl and his team.
Very good service, efficient and courteous, I recommend her to everyone. Thank you Josianne for always being available and for finding solutions....
Superbe expérience. Nous avons surtout aimé leur franchise et honnêteté. Des les premiers instants nous étions confortable. L'organisation a été super et toute l'équipe Carl Fafard était à contribution. La transaction fut très bien expliquée et le service avant, pendant et après vente est impeccable. Professionnel, expérimenté, de confiance, calme et compétent. Merci à toi et ton équipe.
L'équipe était amical, professionnelle, efficace, et toujours disponible pour mes requêtes. Absolument recommandée.
Nous avons un service impeccable avec l'équipe. Mais nous devons souligner le travail professionnel de notre courtière Mme Sabryna Barabé-Favreau qui nous a assisté dans les moindres détails et ces conseils tellement appréciés Bravo pour le service courtois, professionnel et d'être à l'écoute du client, un gros merci à Sabrina
Notre courtière était non seulement très à l'écoute de nos besoins, mais surtout ne nous mettait pas de pression. Sa motivation n'était pas l'argent, mais bien notre bonheur. Elle a travaillé dur et fort pour nous trouver un petit nid répondant à TOUS nos critères (qui étaient hors de l'ordinaire). Elle a toujours été à l'écoute de nos besoins et elle a toujours été disponible pour nous. Vraiment on n'aurait pas pu mieux tomber. Sabryna est de e loin la meilleure!
Nous sommes très satisfaits et contents d'avoir choisi Carl Fafard de nous représenter pour la vente de notre propriété à Brossard. L'équipe Carl Fafard Remax platine nous impressionne pour leur professionalisme, leur stratégie de mise en marché, leurs outils de communication... bref nous n'hésitons pas à recommander Équipe Carl Fafard aux amis et à continuer de travailler avec Carl dans le futur. Bonne continuité à Carl Fafard et à l'équipe.
Une équipe du tonnerre, des gens dévoués ,dynamiques et qui connaissent leur affaire. Sont prêt à tout pour vous aider. Bravo là gang !!!!!
Ce fut très agréable de transiger avec Carl Fafard et son équipe, ce sont de vrais professionnel et leurs recommandations furent très appréciées . Je recommande très fortement cette agence à quiconque veut vendre sa propriété.
Mon conjoint et moi sommes plus que satisfait d'avoir eu Carl Fafard comme agent immobilier. Il est efficace dans ses recherches, très disponibles et extrêmement dévoué pour ses clients et ce, tout au long du processus d'achat de la maison. Il ne cesse de nous surprendre avec ses nombreuses actions pour nous aider. Il a agit comme intermédiaire entre les vendeurs de la maison et nous (acheteurs) avec qui la communication était malheureusement très difficile/nébuleuse, ce qui est grandement apprécié de notre part. Nous avons aussi apprécié son honnêteté par rapport aux différentes propriétés visitées et n'avons jamais senti aucune pression de sa part. Je le recommande à tous sans hésitation !
Excellent service lors de l'achat d'une propriété. Service clé en mains, tout a été géré efficacement et sans délai. Merci pour tout !
Nous avons eu un service exemplaire pour la vente de notre maison et aussi l'achat de notre nouveau condo. Équipe dynamite et très serviable.
L'équipe Fafard, c'est la meilleur !!! Après plusieurs ventes de maison, je vous les recommande fortement ... le Professionnalisme est au rendez-vous !!! Ils s'occupe de tout !!! Une vente assurée en quelques jours !!! Bravo !!! Vous êtes forts !!! Merci et c'est sûr que l'on va vous recommander.
J'ai obtenu toutes les réponses à mes questions et le soutien dont j'ai eu besoin pour l'achat de ma première et de ma deuxième propriété. Professionnalisme et humanisme à la fois et ce, en tout temps. Merci encore!
Professionnalisme, je recommande en toute confiance .
Sympathique, professionnel, réactif, bonne expérience dans l'ensemble. Très content de la collaboration.
Merci à Carl et toute son équipe, quel service professionnel et hors-pair! j'ai vendu en un temps record à un prix que je ne croyais pas possible. J'ai racheté avec Carl et son équipe et je suis plus que satisfaite, ils ont su répondre à toutes mes questions et surpasser mes attentes!
Nous avons eu un excellent service de Carl Fafard et son équipe . Je recommande fortement.
Discover the RE/MAX programs
Follow us on Facebook
Like our page and be the first to be informed about our latest news and exclusivities.
Visit our Facebook page